Looking through these posts, we have determined Dawn could be 1 of 3 possible girls in the class picture...
Let's start off by isolating them from the rest of the group, and numbering them "1", "2", and "3":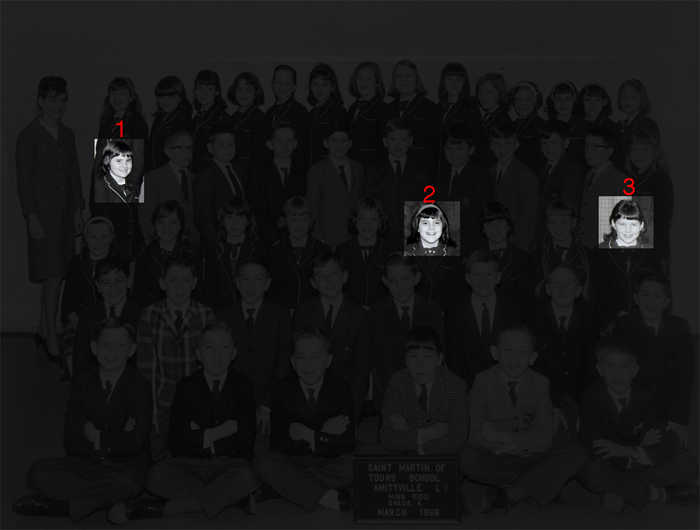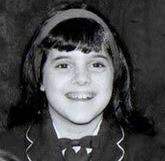 Next I cropped out the girls and put them next to 2 actual pictures of Dawn: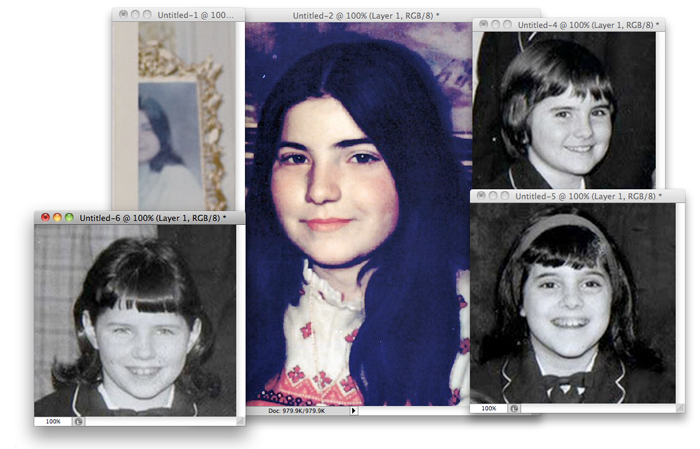 3 distinct characteristics of all 3 girls, is they all have similar chins, just like Dawn...
However Girls 1 & 2 appear to have dark colored eyes, like Dawn, whereas girl 3, appears to have lighter colored eyes (blue or green). Based on that, girl #3 can be eliminated.
Next, looking at the eyebrows, girls 1 & 2 both have dark eyebrows, where girl 3, has thin light eyebrows, and again she is eliminated. Looking at the shape of the eyebrows, girl 1's look the closest to Dawn's.
Now, moving down towards the nose, girl 1 appears to have a taller narrow nose, girl 2 appears to have a shorter nose. Now, I am not sure if this is because girl 1 is standing (looking down to the camera), and girl 2 is sitting (and looking up to the camera), but it appears that girl 2's nose is almost turned up, leading me to believe based on noses, girl 1 is Dawn.
The mouth was a little trickier, since all the girls in the class picture are smiling with their mouths open (teeth showing) and Dawn is smiling with her mouth closed in both pictures. But it does look like girl 1 has the same smile lines, and dimples that you can really see in the oil portrait of Dawn.
Then there's the overall shape of the face, and using the older and known pictures of Dawn, it can be determined she has a round face and head. Girls 1 & 3 both have rounder faces, where girl 2 looks to have a more oval shape.
Based on that I am led to believe girl 1 is Dawn, and I came to my conclusion just by looking at the pictures and studying them-- I don't have any fancy facial recognition software, but I'm pretty certain in my choice.