In Shattered Hopes...Ric Osuna said...
"Anytime he wanted to check up on Louise, who he feared was cheating on him, which she wasn't, he would call the red phone."
...which was immediately followed by Ryan Katzenbach saying...
"That phone is evident in the crime scene photos. If you look closely you can see that phone in the dining room. Only Big Ronnie knew the number of that phone, and the reason for this being was so that he could call home whenever he wanted to, and he could check on Louise."
...how can Ryan be so sure that the red phone in the dining room phone was THE red phone...when there was another red phone in the basement...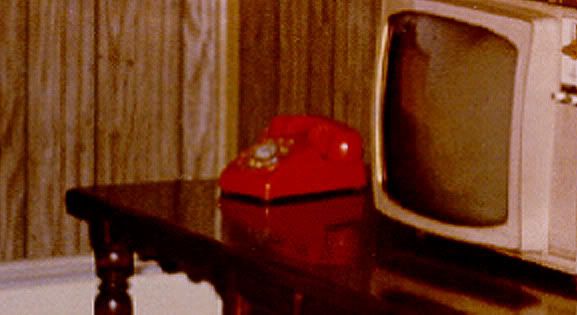 And with seven people living in the house...maybe the family simply had a second line?
Ryan stated that only Mr. DeFeo knew the number of the red phone...yet...on April 15, 2002...Geraldine (a.k.a. MRSD112) wrote in
this post
on Ric Osuna's old board...
"Hay anybody remember the phone numbers in the house in 1974?"
...and then...
"...and I do remember the two phone numbers..."
...so if Mr. DeFeo was the ONLY person who knew both numbers (according to Ryan Katzenbach)...how was Geraldine able to remember both numbers?