Hello folks
How are you all doing ?
I'm finally showing you the results of my visit to the Amityville House.
It was Sunday, December the 31 2006. We took the train at Penn Station (NY) and it took about 1 hour and a half to get to Amityville. Then we walked..
No more talks, let's the images relate you all..
Track 16 to..
Babylon ? What a name.. No wonder why Amityville has a sad history
Here we are..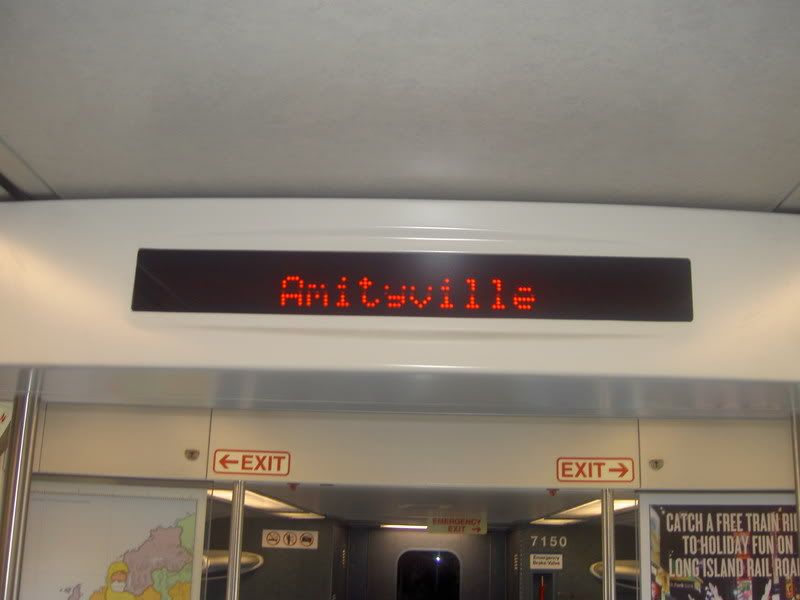 No doubts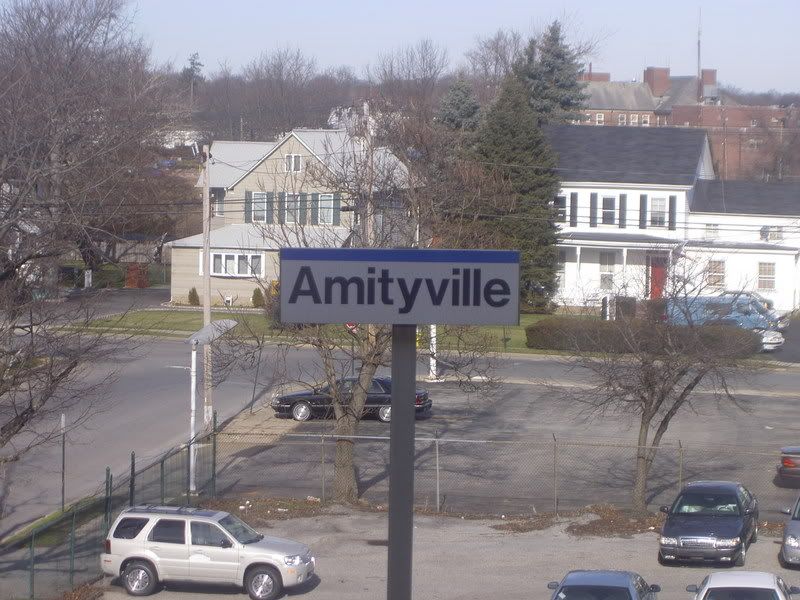 We're close..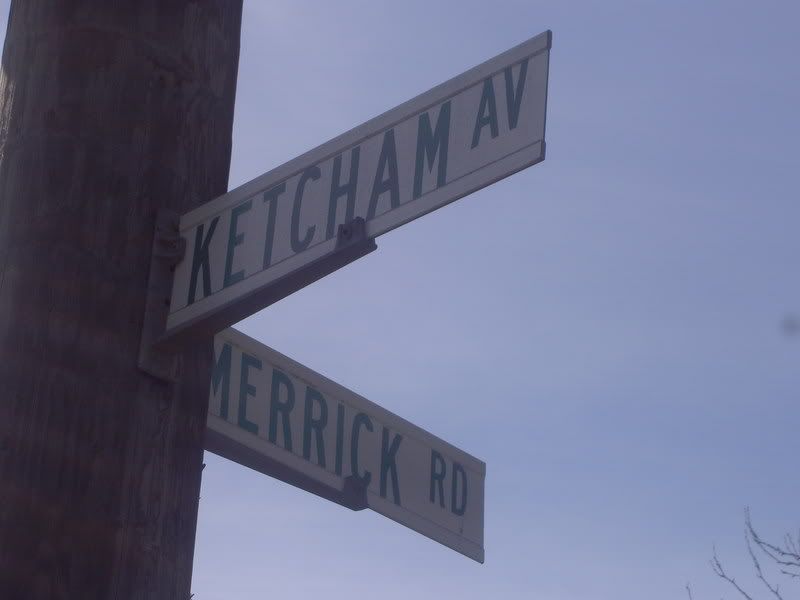 First, let's have some slices at the Blue "T" Pizza (thanks Evanguy2004
)
It's right beside the Dollar store where was... we know the story..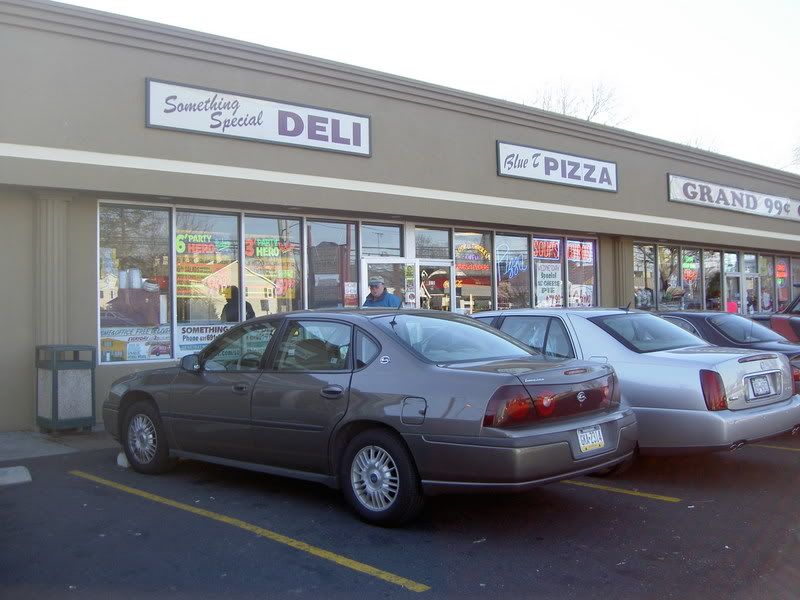 Ok, let's enter..
The view when you're inside
I had 2 slices of that Chicken barbecue pizza
Ok enough, let's have a walk!
On this Avenue..
You can see some nice houses on that Avenue, look at these..
Mmm.. that house reminds me something, but it's just another one without any interests..
Damned.. that one too reminds me something but it's not the good one..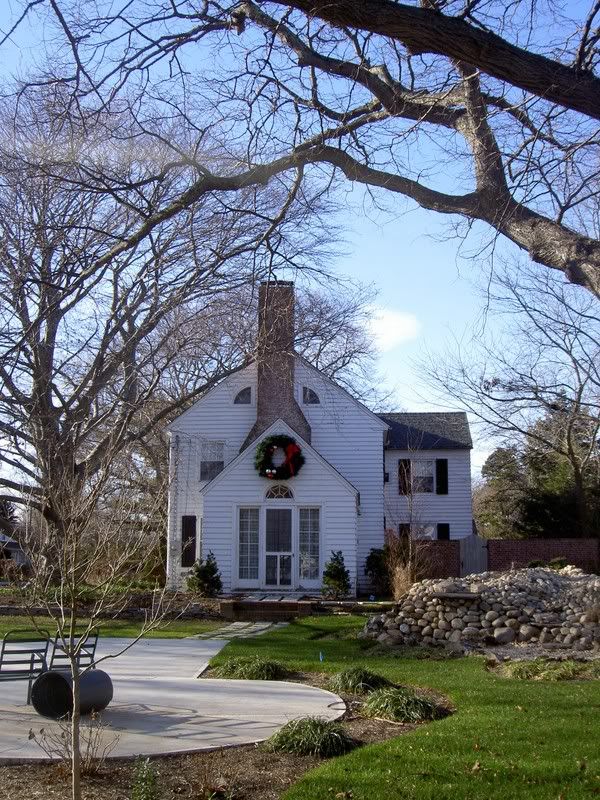 Let's walk a little bit more...
The numbers on my left show 90....100...then... then...
The House..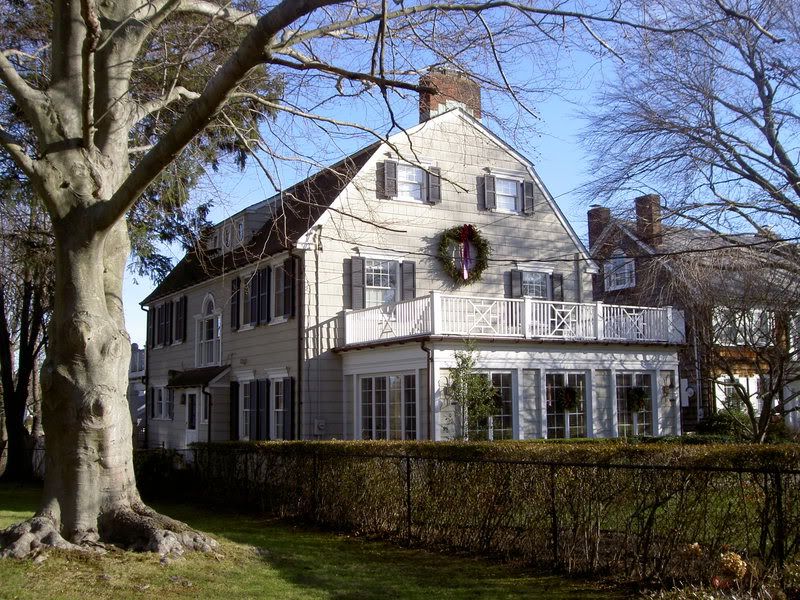 Beautiful.. Let's take some more pix
Suddenly a Range Rover arrived quickly, parked beside The House and Mister Brian Wilson who drove got out with a young man of about 20 years old. They entered The House very quickly. You can see the Range Rover on the next pix. I did not take a picture of them since I knew it was not the thing to do.
So I just took some pix of The House since he did not say a word to me even if he saw me..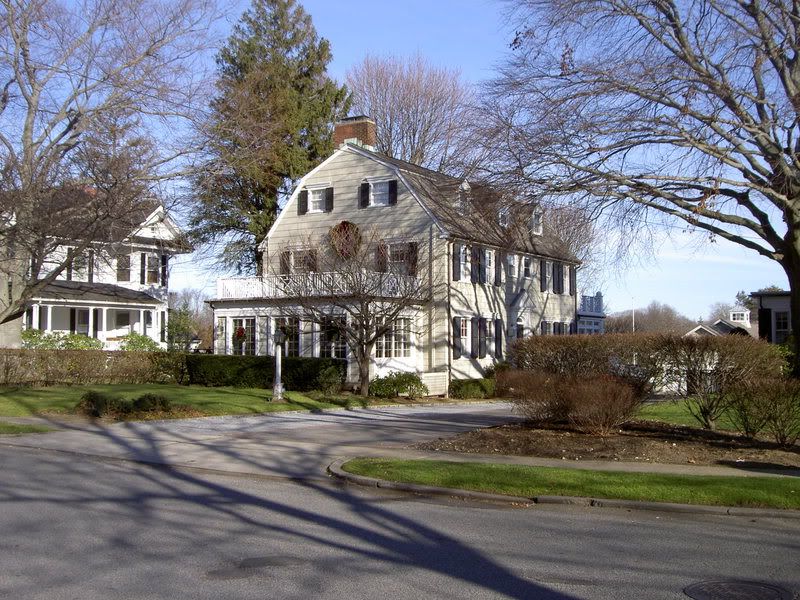 Your servant, Architect of Light, in front of The House..
Some more pix..
Ho.. somebody is looking at me.. I'm not kidding folks. Look at the bottom windows, the one in the middle, on the right, look closer.. I swear you can see "it" but it's not big enough here
Yes it's him, mister Brian Wilson. He saw me, he was looking at me with his hands on his shoulder and I told him "Good morning" my right hand waving. Then he walked inside The House.
On that one too, you can see him. Still at the bottom window but the one at the right now, on the left side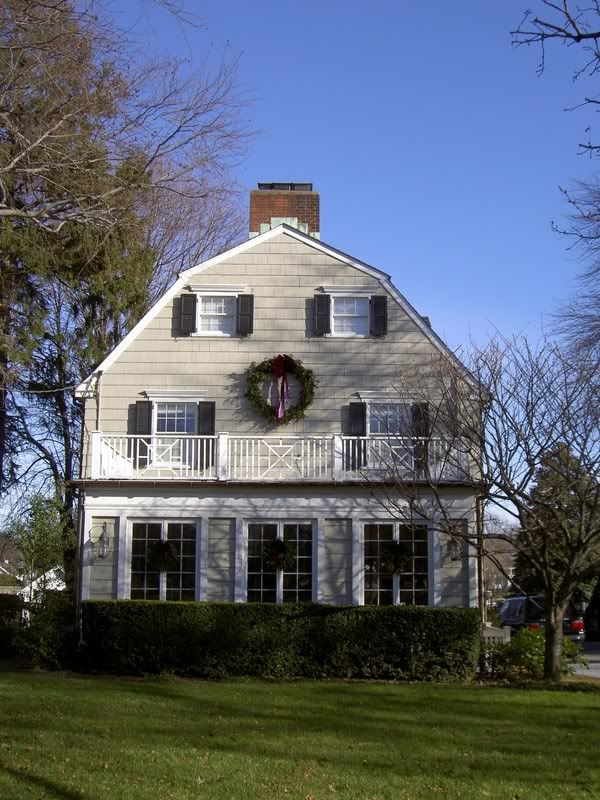 One more
Then he opened the door and made a step out and told me (this is the short talk) :
"Don't you think you have taken enough pictures ?"
Then I walked to him and I said : "Sorry Sir but I'm from Switzerland and I just wanted to see your house so much".
Brian : "It's okay but it's not a main attraction, it's a private place and you have taken a lot of pictures".
Me : "You are right Sir, I'm not going to stay, I'm leaving now".
Brian : "Ok, move on Swiss guy"
He looked like James Brolin to me
I should have asked him if I could come in but I knew I could not bother him anymore so I left. His voice was polite, he did not seem nervous at all but just explaining.
Now you can see you 2 short video films that I did with my cellphone. I was doing all the pix (except the one I'm on), and I did the video shots, so the videos are short and not great but you still can see The House..
There is no sound at all on that video, sorry..
Here you can hear a dog barking and see a shape on the ground
See you next time big House
!
That's all folks !
I hope you enjoyed my report
If you want any pictures, then write me in private and give me one of your e-mail adress. The 2 pix where you can see Brian are no jokes, I swear you can see him where I told you. I can send you the original pix so you can see him, there are a lot bigger than the ones posted (but please show some patience).
I wish you all a very nice day